When it comes to online marketing, there are several marketing practices. You can choose from SEO, PPC, social media marketing, email marketing, and so many other alternatives to reach your target audience. When you avail of the services of an SEO agency, your goal is not just to make higher sales but also to develop a good reputation for your business, form perpetual customer connections, and more.
In this article, we share how to build your brand by ranking high on Google pages with organic SEO ranking and how it will benefit your company in different ways. We will discuss how quality services of a digital marketing company can enable you to create a distinguished reputation for your company by boosting people's trust in your business.
What is Brand Trust?
But before we get started on sharing how your SEO ranking can positively increase trust in your brand, let's understand what brand trust means.
Brand trust, in simple terms, is the level of confidence and faith the general audience has in your brand.
The higher the brand trust, the more reliable, honest, and trustworthy your business is to the public.
Companies with higher brand trust are more likely to attract new customers, thanks to their positive reputation.
By building a high trust, you ensure that your existing customers will continue their transactions with your company.
Increased trust in your brand enables you to maintain long and healthy connections with your customers.
A brand with high trust has increased opportunities for growth and expansion compared to its competitors.
Organizations can build an increased level of confidence and reliability with their consistent efforts.
To develop a good reputation for your company, you need to be transparent and honest with your audience.
Building a high trust ensures that your customers will always prefer your products over identically priced goods.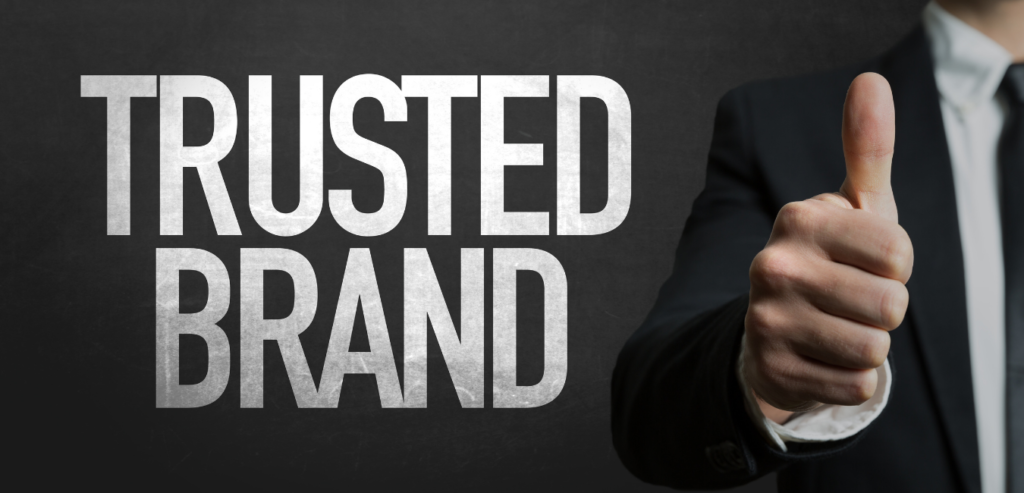 Increase your Brand Recognition and Trust Using Your SEO Ranking
Now that we have explained what brand trust is and how having a healthy reputation can benefit your business, it's time to learn how to build it. Your SEO agency can help you create higher brand trust around your business following these easy four steps:
Attract new customers to your business using high rankings and relevant keywords:
SEO enables you to reach new customers from across the world, helping you target your potential audience. When your business has a high SEO ranking, you are more likely to be placed higher on search engine result pages, garnering higher exposure. So, when you avail the services of a digital marketing company, you can ensure that more people are likely to click on your webpage. Your higher ranking prompts the viewer to believe in your business because of your placement on SERP.
Convert your visitors into leads using engaging forms, landing pages, and CTAs:
Once you have drawn a new viewer to your website, you have a higher chance of transforming the viewer into a potential lead for your products or services. SEO focuses on developing a fully functional website that is easy to navigate. With your simplified design and user-friendly interface, viewers are more likely to buy your offering. Resourceful forms and call-to-action will help your audience discover products they like, and quick landing and checkout pages will encourage them to complete the sale.
Make a sale to your new customer using your intuitive workflow and CRM strategies:
Once your viewer has turned into a customer for your products and services, you can impress with your uncomplicated and quick workflow. It starts with sending them a confirmation email with their billing and shipping details for their purchase. You can follow up with other CRM services and even ask for their feedback on your products, services, and your business in general. This information is vital for your SEO agencyand can help you improve your marketing and management policies.
Retain your customers using interactive practices like surveys and social monitoring:
The final step on our journey to boost your brand value and trust using your SEO ranking is to follow up your sale with effective after-sale strategies. It includes targeting your new customers with smart content about your other products and business. You can employ social media and email marketing to boost your SEO ranking and your brand reputation. Sharing informative blogs and customer reviews about your other products will help customers develop a sense of belief in your brand.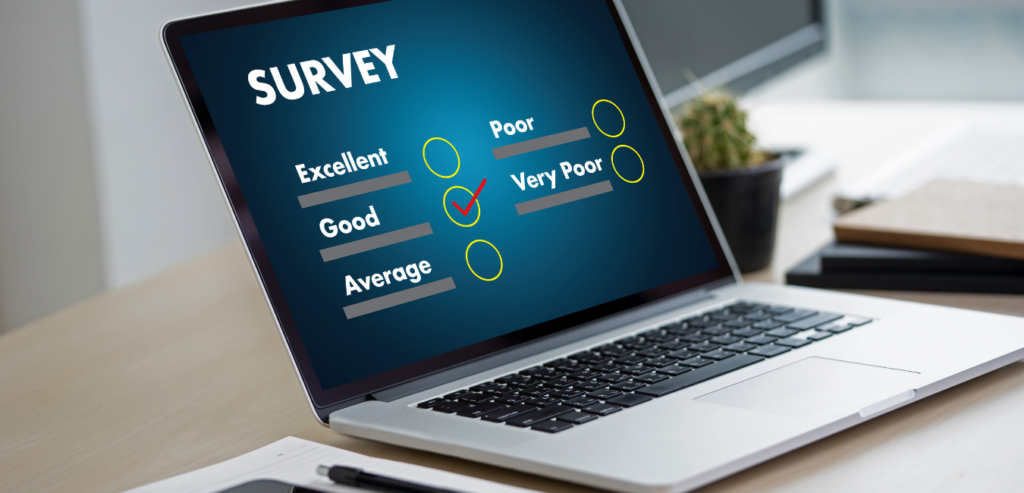 Conclusion
Through this article, we have guided you on the impact your SEO ranking can have on building your brand. SEO ranking determines how relevant and popular your brand is online, and you can leverage it to create a reliable image for your business. You can reach out to the leading SEO Agency for their professional supervision. By following our shared tips, you will be able to successfully capitalize on your high SEO rankings and use that to build high trust around your brand. We hope that this article shared the appropriate guidance to create a trustworthy reputation for your business and help you grow.