Are you planning to utilize the best PPC advertising services in Dubai for generating leads within a short time? Then, you have arrived at the perfect site as Seigell Consultants is looked on as a top PPC agency based in Dubai.
Search Advertising
Get placed your ads on the top of the search engine result page
Display Advertising
Place your ads on relevant third party website in the form of image and text
Google shopping Ads
Showcase your product image with price when customer searches on Google
Remarketing
Connect with the people who previously interacted with your app or website
Social Advertising
Advertise your product or services with clickable ads on social networking websites
Youtube Advertising
Show ads to the potential cutomers when they search or watch videos on youtube
Gmail Sponsored Ads
Show your ads in the inbox of targetted people with Gmail sponsored ads
Mobile Advertising
Display your ads specific to the mobile users with our mobile advertising services
If you wish to gain a competitive edge in Dubai market, you should use Pay Per Click advertising in Dubai. Pay Per Click or PPC marketing has gained the attention of marketers today due to its ability to provide quick and effective results along with reliable returns.
This pervasive form of digital marketing enables businesses to gain higher visibility in the search engines, thereby attracting your prospective customers to your website instantly. This again increases the chances of the visitors to get converted to customers.
At Seigell Consultants, we have developed a strong and professional team of PPC experts for generating successful conversion strategies using the right PPC advertising campaigns. Being a well-known and highly preferred PPC agency in Dubai, we ensure to use quality Google ads campaigns so that you witness a higher click rates for your brand.
Creation of an PPC advertising campaign is not difficult but creating it with the right content to gain a high conversion rate tends to be challenging. Our PPC experts address this challenge by analyzing the demographics, your target audience and your budget and designs high-performing PPC campaigns for your business. By choosing our PPC advertising services, you can get maximum return on investment
Benefits of PPC Advertising for Your Business?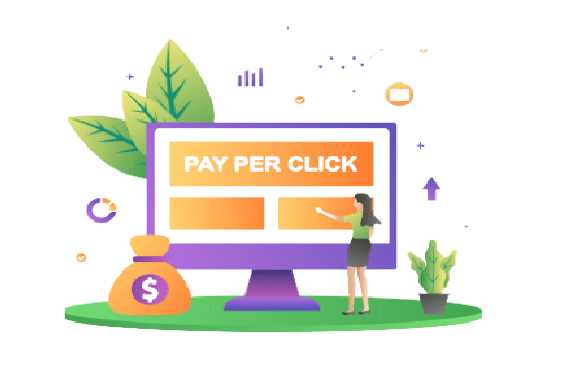 While SEO (Search Engine Optimization) takes a considerably long time to drive organic traffic to your website, Pay per Click (PPC) advertising brings the targeted traffic instantly to your website.
PPC advertising campaign is measurable and trackable: PPC campaigns enable you to measure everything including your advertising costs, number of clicks on your ad, number of visits and views to your website and your returns. Thus, you are aware of whether your business is generating profit or running on loss from the very time you start a PPC campaign.
No dependency on SEO: To get long-term success and plan long-term strategy using SEO, you require proper optimization of your website and comply with the changes of the search engine algorithms. However, for using PPC ads, you do not have to bother about the changing algorithms on search engine rankings nor you require a SEO friendly website.
Reach the targeted audience Instantly: PPC advertisements are flexible and these give you an opportunity to choose the platforms where you want to run your advertisements and the time when those ads are to be displayed. However, while choosing your platform and timing, you need to identify your target audience, their location, the device they mostly use, the keywords they use, etc.
Cost-efficient: PPC ads do not have any restricted budget. This means that the amount to be spent on the advertisements totally depend upon your choice. Besides that, you do not pay the entire amount during the start of the campaign. Rather, you pay each time a user clicks on your ad.
Brand recognition: By using the targeted keywords in your PPC advertising campaign, you can increase your reach to the people who are using those keywords for searching similar products or services. In a way, this helps in enhancing the awareness of your brand.
What We do in Our PPC advertising Services?
Keyword Research: We believe that the foundation of a successful PPC campaign is keyword research. By using myriad tools, we attempt to gain an insight to the key terms used by your target audience in the search box.
Ad text creation: Our PPC experts have a solid understanding of the Google Ads network and thus, they create creative and compelling headline, ad description and display URL for your advertisements.
Landing page optimization: Besides generating engaging campaigns, we design and improve the various elements of your website or page so that you get higher conversion rates.
Competitor analysis: We dig into the marketing strategies of your competitors such as keywords used, targeted audience, web content, etc. This helps us in gaining a better understanding of the PPC landscape of the industry in which you operate.
Campaign Creation and management: We design and implement the campaign in accordance with your desired business or marketing goal. Our campaign management process not only includes the planning and execution but also the tracking and analysis of the campaign to determine if it is successfully rendering you the desired results.
Our digital marketing advisors and experts conduct A/B testing and compare two variants of the campaign. This helps us in determining what works best for your business.
Conversion Tracking setup: We direct our conversion tracking set up to determine the number of clicks on your ad, the number of views and visits to your web page, the number of purchases made and many more.
8. Tracking ROI: We also help you in measuring your ROI (Return on Investment) from your PPC campaigns for their further improvement.
Why to Choose Our PPC Advertising Services?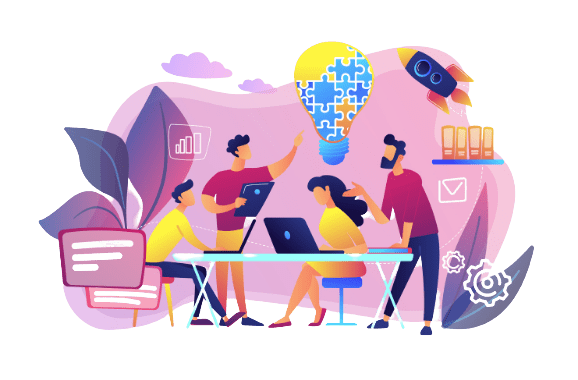 Skilled and Professional PPC team: We have built our PPC team by picking up the right individuals and thus, our PPC management services will always keep you ahead of your competitors.
Transparent periodic reporting: We provide you with a detailed report on your campaigns including the number of clicks made by users on your ad, the number of views and the number of purchases made, thus providing you with an insight to your conversion rate. We maintain 100% transparency in these reports.
Friendly Customer Support Team: Our clients have always expressed their satisfaction over the friendly behaviour of our customer support executives. Our team is always ready to help you and you can seek their support anytime. So, if you are worried about how to set up a right PPC campaign and manage it, then you must give this burden on us. As a leading PPC agency in Dubai, we strive to give 100% efforts to make the PPC ads work for you, thereby providing you with a stress-free PPC marketing experience.
Frequently Asked Questions (FAQs)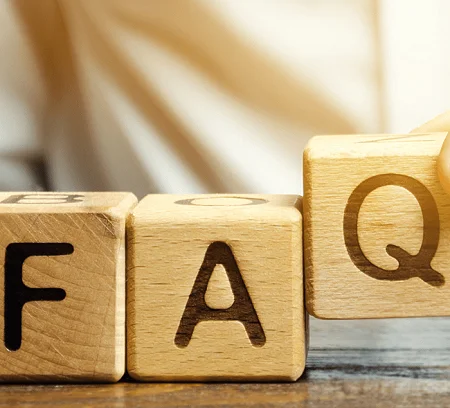 PPC or Pay Per Click (PPC) advertising is a digital marketing strategy in which the marketers or advertisers choose host platforms to present their advertisements and pay the host each time their ad gets clicked by a user.

The cost of PPC campaign depends upon the quality of the campaign, the quality of the host platform and the bids of competitors. Hence, there is no fixed cost of a PPC campaign.

You need to use PPC ads for the promotion of your brand since it helps you in driving traffic to your website faster than other marketing means. This increases your brand visibility and gives you a higher conversion rate.

PPC advertising is a unique marketing strategy through which you can reach a larger segment of your target audience and get more leads and prospects while they are searching for products or services that you offer. In this sense, PPC advertisements can help you to drive interested users to your business.

PPC advertising works well for both large-scale and small-scale businesses. Businesses with high margins such as luxury brands or electronic companies tend to get higher ROI using PPC campaigns.

PPC works for small businesses. In fact, it is beneficial for small businesses since the campaign can be designed and changed as per the budget and the results can be easily tracked. Instead of using the age-old marketing methods and spending a great deal of money, small businesses can use PPC campaigns to reach their target audience better.